Dr. Sophia Huynh
Pediatric Dentist
Dr. Sophia is a board certified pediatric dentist and a Diplomate of the American Board of Pediatric Dentistry. She grew up near the nation's capital, Washington D.C., and is excited to establish her very own practice in metro Detroit! Ever since she was young, Dr. Sophia has always wanted to work with children. She believes every child is precious and unique. Her philosophy is pretty simple: "Treat every patient like family."
Dr. Sophia completed her undergraduate education at the College of Notre Dame with honors and earned her Doctor of Dental Surgery degree from the University of Maryland. She obtained her post-doctoral residency training at the University of Minnesota, where she received her specialty license in Pediatric Dentistry. Dr. Sophia also holds a Master's degree in Pharmacology from the prestigious Georgetown University.
Dr. Sophia is an expert in treating children of all ages, from infants to teenagers, and she continues to seek out opportunities to better serve her community and care for those with special needs. Outside the office, Dr. Sophia enjoys quality time with her family and friends, spending time outdoors, and loves discovering new coffee shops in Michigan!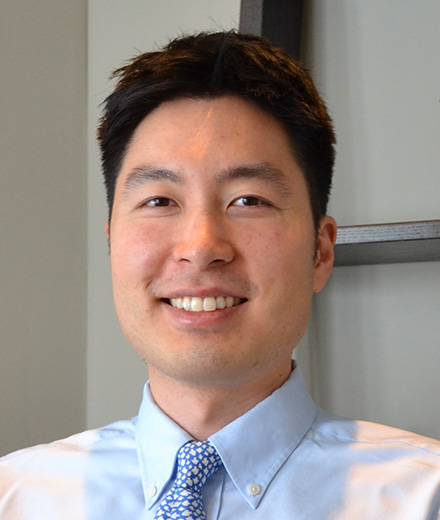 Dr. Thomas Chae
Orthodontist
Dr. Thomas Chae is a dual Ivy League trained orthodontist—the only one in the state of Michigan! Dr. Chae graduated with honors from Cornell University and earned his Doctor of Dental Surgery degree from Columbia University. He completed his postdoctoral orthodontic residency training from the University of Maryland, obtaining a Master of Science and Certificate in Orthodontics.
Dr. Chae has been board certified by the American Board of Orthodontics since 2015 and continues to stay current with the most modern techniques and advances in orthodontics. He has notably treated numerous dentists, physicians, and health professionals in the area. When not in the office, Dr. Chae enjoys watching sports, fishing, traveling, trying new cuisines, and spending time with family.
Dr. Martin Andrew Stern
PEDIATRIC DENTIST
Dr. Martin Andrew Stern grew up in Maryland and graduated from the University of Maryland with a degree in Cell Biology and Molecular Genetics. After college, he taught second grade in rural South Louisiana as a Teach For America Corps Member before attending the University of Maryland School of Dentistry.
Dr. Stern is a board-certified Diplomate of the American Board of Pediatric Dentistry, and completed his pediatric dentistry residency at Children's Hospital of Michigan. When not treating patients in private practice, Dr. Stern teaches part-time at the University of Michigan School of Dentistry and Children's Hospital of Michigan. He is an advocate for public policy that improves the oral health of all children in Michigan, and serves on the board the Michigan Oral Health Coalition.
Dr. Stern is grateful for the privilege of providing his patients with evidence-based dental care in a way that is safe, comfortable, and encourages a positive lifetime relationship with their oral health.
In his spare time, Dr. Stern enjoys running, spending time with family and friends, and traveling anywhere with his wife, Jen.