Welcome to Rochester Pediatric Dentistry and Orthodontics!
We are delighted that you have selected us to care for your child's dental needs.
Your child's first appointment will include:
A comprehensive oral examination
A gentle cleaning of your child's teeth
Fluoride treatment
X-rays (only when necessary)
A review of good oral hygiene practices, toothbrushing instructions, and dietary counseling
Information about teething and oral habits (thumb sucking or pacifier use)
At Rochester Pediatric Dentistry, we follow the recommendations of The American Academy of Pediatric Dentistry (AAPD) in recommending that a child's first dentist visit be when the first tooth appears or no later than his or her first birthday. Your child's physical health is closely related to their oral health, so beginning a relationship with a dentist is important starting at a young age.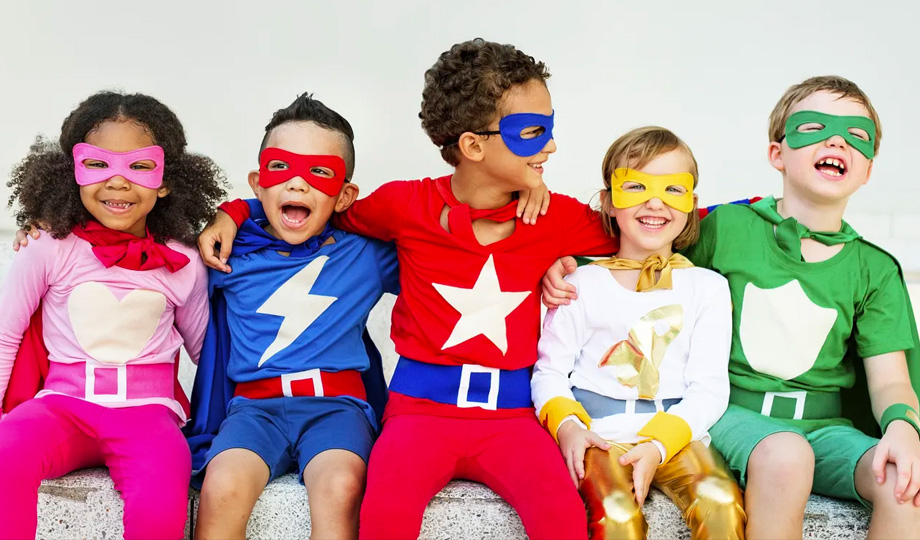 Our focus is on preventative oral care — stopping cavities before they form! We like to see children every six months to build rapport with your child and to promptly diagnose any developing issues.
We want to make sure your first visit is enjoyable. To learn more, contact our pediatric dental specialist today! We look forward to meeting you and your child!
Before Your First Visit to Rochester Pediatric Dentistry and Orthodontics
We want all children to feel welcome and happy.
Select an appointment time when your child is alert and well rested.
Practice counting teeth and opening wide.
Dr. Sophia likes these books about the Dentist
Daniel Goes to the Dentist (Daniel Tiger's Neighborhood) by Alexandra Cassel Schwartz
The Berenstain Bears Visit the Dentist by Stan and Jan Berenstain
Show me Your Smile! (Dora the Explorer) by Christie Ricci and Robert Roper
Just Going to the Dentist (Little Critter) by Mercer Mayer
The Importance of Establishing a Dental Home Early
One of the most common childhood health issues is dental caries, but by working together, we can prevent cavities from occurring. One of the best ways to do this is by establishing a relationship with a pediatric dentist by the age of one. Early dental exams provide important educational opportunities for both young patients and parents. We can address any signs of decay or other concerns as soon as we notice them. By beginning exams early, we can start to build a trusting, comfortable relationship so that your child won't experience anxiety or fear over dental visits.
We recommend visiting your dentist twice a year, beginning at the age of one or after the first tooth erupts. This allows your pediatric dental specialist to evaluate your child's oral hygiene and provide tips to improve it, examine your child's oral development, and evaluate your child's gum health and look for signs of tooth decay.
At Rochester Pediatric Dentistry and Orthodontics, our goal is to always help your child feel confident and positive about their visits with us.
Meeting the Dentist
We love getting to meet new patients and introduce them to our practice. We believe strongly in taking a "tell, show and do" approach to pediatric dentistry so that your child will feel as comfortable as possible. It is important for young children to see the tools we use, as well as a demonstration of what we will be doing during their exam. We use cuddly stuffed animals to demonstrate, and show and explain each tool we will use.
Your child gets to play an active role in their visit by asking questions and choosing the flavor of toothpaste and fluoride varnish they would like. By engaging your child and encouraging communication, your child will understand everything that goes into their visits and feel more comfortable in our office.
Building a trusting relationship with a dentist is an important step in building a healthy smile for your child's lifetime. We take our work very seriously, and work hard to earn the trust of you and your child so everyone feels safe and comfortable throughout our relationship.
We can't wait to meet your family and welcome your child into their pediatric dental home! Call Rochester Pediatric Dentistry and Orthodontics today to schedule your first appointment. We offer convenient hours and look forward to helping your child develop a lifetime of happy smiles.
We serve the communities of Troy, Sterling Heights, Shelby, Rochester Hills and surrounding areas.